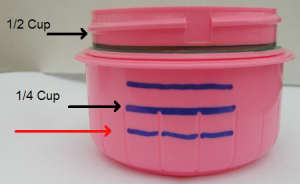 One of the most common mistakes I see when visiting some of Best Laundromats FL is the use of too much laundry detergent. When I strike up conversation with many of our customers the most common response is some feel "more detergent will help get my clothes cleaner". This is not only true, it is much more expensive than it needs to be!
Best Laundromats FL equips all stores with industrial and high-efficiency washing machines. That means, as a consumer and with the correct amount of detergent, you and rely on the investment of the equipment and all of its efficient steps of any wash cycle.
Using the right amount of detergent for each load of laundry couldn't be easier these days. Simply fill the cap up to the fill line and you're all set, right? Wrong! Most detergent manufacturers set their fill line 10-15 times above the correct setting for a modern washing machine.
Obviously, using 10-15 times more detergent than you need will increase your detergent costs by 10-15 times, but that's just the beginning. There are several hidden costs of over-washing your clothes. First, soap is the leading cause of fading in clothing. If you are using too much, your clothes will age much more quickly than if you use the correct amount. Second, excess soap has a tendency to coat clothing in a thin layer of film, creating a situation where you will find yourself itching and scratching your body due to skin irritation.
This means, if you are like most Americans, you are flushing money down the toilet every time you wash your clothes.