Best Laundromats of Florida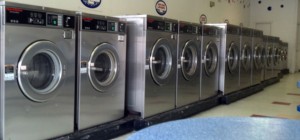 Best Laundromats of Florida Coin-operated washing machines can be found in West Central Florida. Some of our stores are attended stores where an attendant is on the premises to provide wash, dry, and fold services if you don't have the time, or, to answer any questions for those that use our coin-operated machines. Whether visiting one of our attended Laundromats with wi-fi service, computer terminals, drink & snack vending, or visiting a lower-cost unattended store, we provide an alternative to doing laundry quickly and efficiently.
How to Use Best Laundromats of Florida Coin Laundry Washing Machines: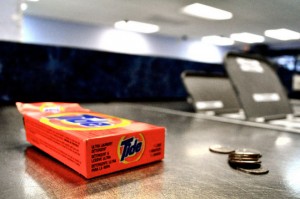 A cost-effective approach to getting laundry done is by visiting one of more than 20 stores are located throughout west-central Florida. Some of these stores are unattended and feature high-efficiency washers allowing for a less-expensive method of doing laundry since the added expense of an attendant is not part of the washing cost. Our coin-operated machines operate similarly to regular washing machines except that they require coins to work. All of our stores feature a change machine on the premises, and you can also purchase items such as detergent and fabric softener from our vending machines as well. Here are the general steps for using our machines:
Place your detergent in the washing machine. If you brought your own detergent, follow the directions to determine how much to use per load. If you've purchased detergent from the vending machine at the laundromat, generally one box is used for one load.
Set the washing machine's controls, which are usually found on the front of the machine. You can usually choose from a regular or delicate cycle and warm, cold and hot water temperatures. As a general rule, choose cold water for colors and hot water for whites and bedding.
Insert coins in the coin mechanism slot. Some machines require that you push the quarters in using a sliding tray. Different washing machines have different costs to operate. A regular washing machine may cost $2.00 to operate or more, while a larger, industrial-sized one for bedding might require $4.00 or more. Use the change machine on the premises if you do not have enough change.
Add your laundry to the drum while the drum fills with water. This will allow for better distribution of the detergent. Close the washer's lid or door, and wait for the machine to complete the cycle, which can take up to an hour depending on the size of the load of laundry.
Using the right amount of detergent
Long before high-efficiency washers and three-times concentrated solutions, some family's have cut laundry detergent use in half.
How? And, more important, why?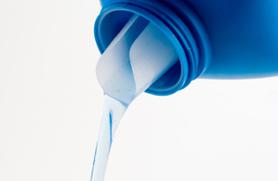 Our machines require just half the recommended amount of laundry detergent is more than enough to clean clothes.
By cutting laundry detergent use in half, some family's reduced the amount of suds that ultimately ended up polluting our waterways. Skin irritations can disappear and we all can breathe easier with the more mellow scent from detergent. And, of course, reducing laundry detergent use saves money.
With our high-efficiency front-loading washing machines, detergent use can be slashed (you're probably still using too much).
 So how much laundry detergent should you be using?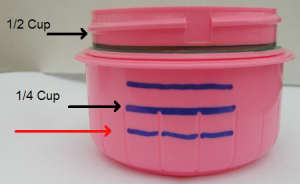 Tips and Tricks to Use Less Laundry Detergent
1.Use the amount of laundry detergent recommended for a light load of laundry when you're doing a full or even a heavy load.
2.Half is max. Do not use more than half the maximum recommended amount, even with heavily soiled loads.
3.Mark the cap. The recommended use lines are sometimes hard to read. Using a blue or black permanent marker, draw a line at the one-quarter and halfway mark and you'll always be able to see how much you should use.
Bonus Tip: If you haven't make the switch to an eco-friendly, natural laundry detergent, there's no time like the present.